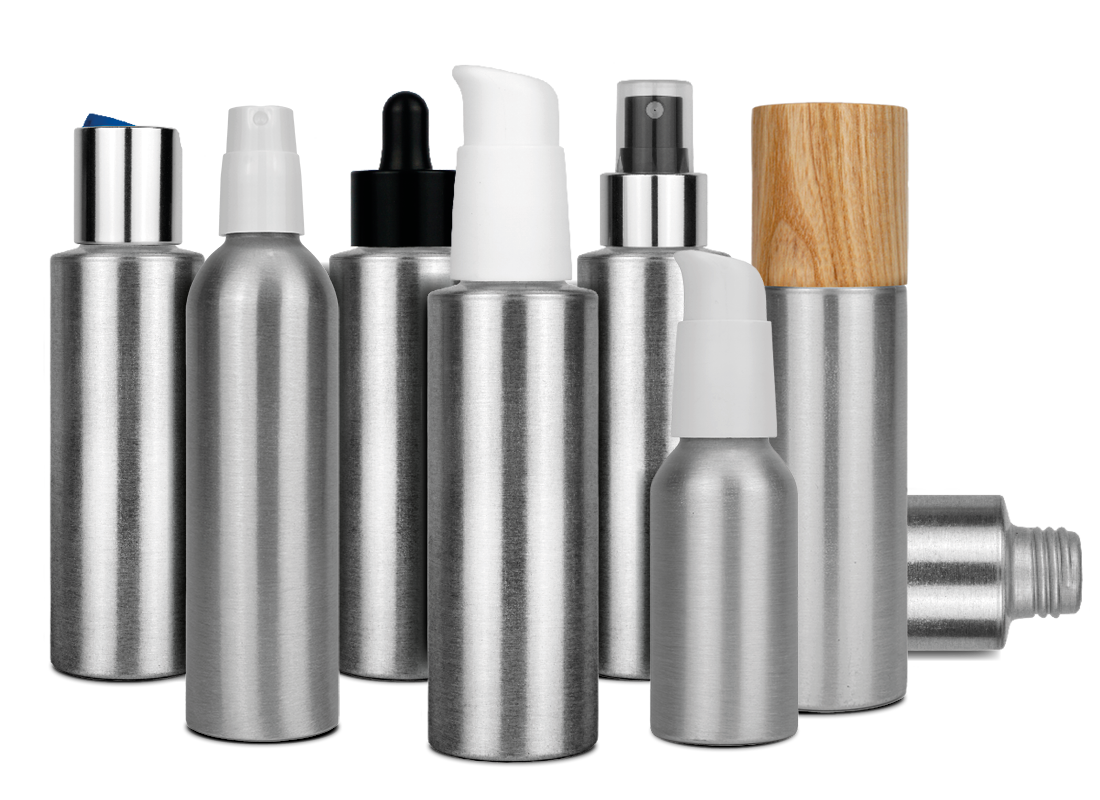 One piece light and durable bottles.
High definition printing, no additional label required.
The perfect packaging for dispensing liquids or gel products.
Great flexibility in sizes and shapes available.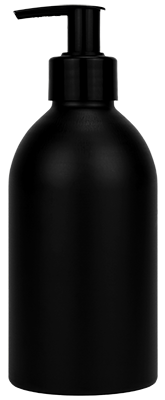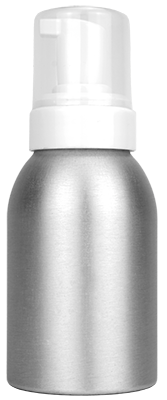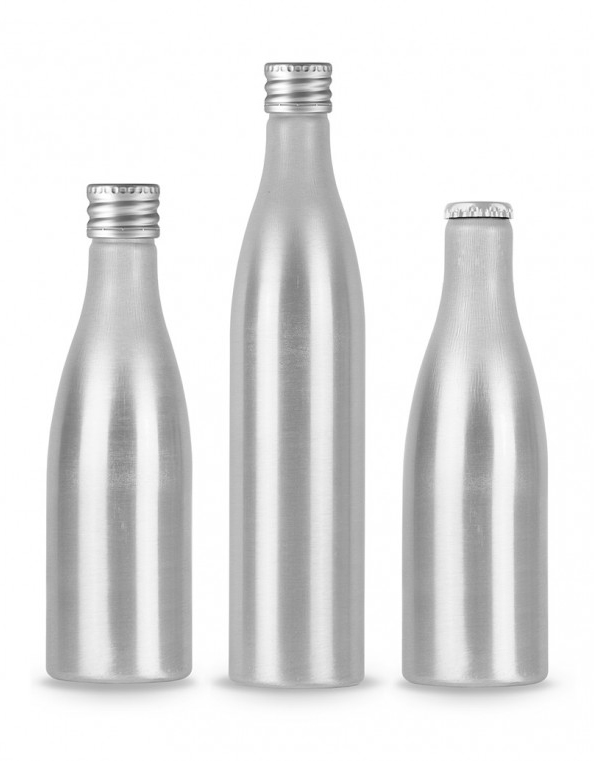 Innovative Packaging for the Premium Brands
One piece Aluminium bottle is a growing market for premium and special edition products.
Beer, Wine, Cocktails, Premium Liquor, Energy drinks … Any beverage boosts its exclusivity in this premium packaging.
Aluminium bottles are light, durable and recyclable resulting in an environmentally friendly product.
Unlike glass bottles Aluminium bottles are unbreakable and protect the product from light.
Envases Full Body Shaping allows a full customization of the bottle shape.
Resealable screw cap or crown cap avaliable.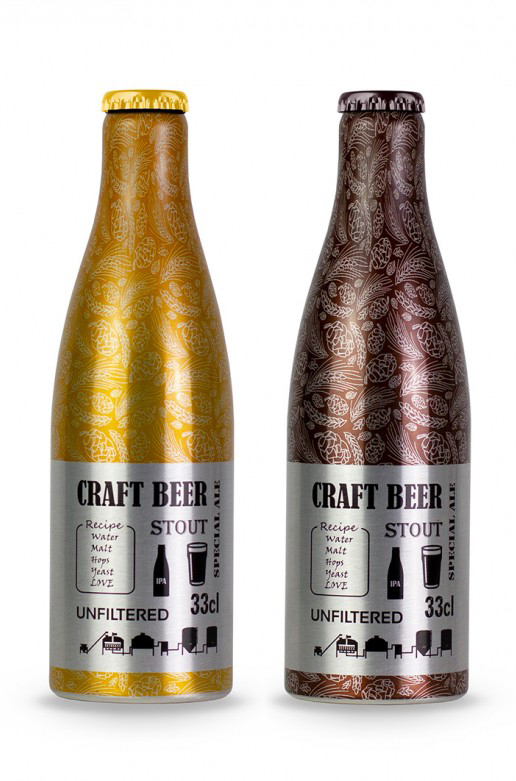 About 80 per cent of the world's production still goes into the cosmetics sector but due to its outstanding functionality the share of aluminium aerosol cans is growing year on year in other markets.
Personal Care : Deodorant, Eau de Toilette, Hair and Body care.
Beauty products: Serum, Makeup, Moisturizing Cream, Self Tanning.
Pharmaceutical: Analgesics, Antiseptics, Nasal and Ear Hygiene, Vitamin complex, Repellents.
Household: Sanitizers, Air Fresheners, Essential Oils, Cleaning, Lens Care, Hearing Devices.
Food: Vegetable Oils, Whipped Cream, Pancake Batter, Egg Glazing.
Automotive: Lubricants, Tyre Repair, Liquid Snow Chains, Car Care.
Fire Extinguishers.
Aluminium aerosol cans guarantee a high standard of product integrity.
The monoblock manufacturing process provides excellent barrier properties.
Due to their excellent material and barrier properties aluminium aerosol cans are suitable for use with all types of propellants and formulations.
Depending on the formulation, cans may be partially uncoated, have a protective inner coating or use a bag-on-valve system.
They can be stored and transported in complete safety ensuring safe handling along the entire supply chain.
Lightweight, Strong & Infinitely Recyclable
Aluminium is not consumed, it is used. About 75 per cent of all aluminium ever produced is still in the material loop today.
Aluminium aerosol cans are environmentally friendly; up to 95 per cent less energy is used to produce secondary aluminium than is used to produce primary aluminium reducing its carbon footprint.
The lightweight attribute of aluminium is – in relation to transport – another key factor in CO2 emission reductions.